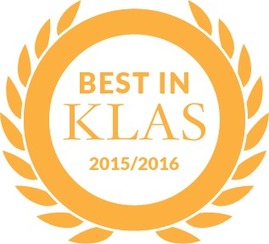 Download the full KLAS report at: klasresearch.com
The 2015/2016 Best in KLAS Software and Services report ranks vendor's solutions in the healthcare and HIT industry.
This annual report is widely considered the equivalent of Consumer Reports for enterprise-level healthcare technology. Corepoint Integration Engine earned an overall score of 97.8 – out of a possible 100 – in this year's report to lead the Integration Engine category for the seventh consecutive year!
Read the official Corepoint Health news release: For Seventh Consecutive Year, Corepoint Health Named Top-Rated Integration Engine in Healthcare