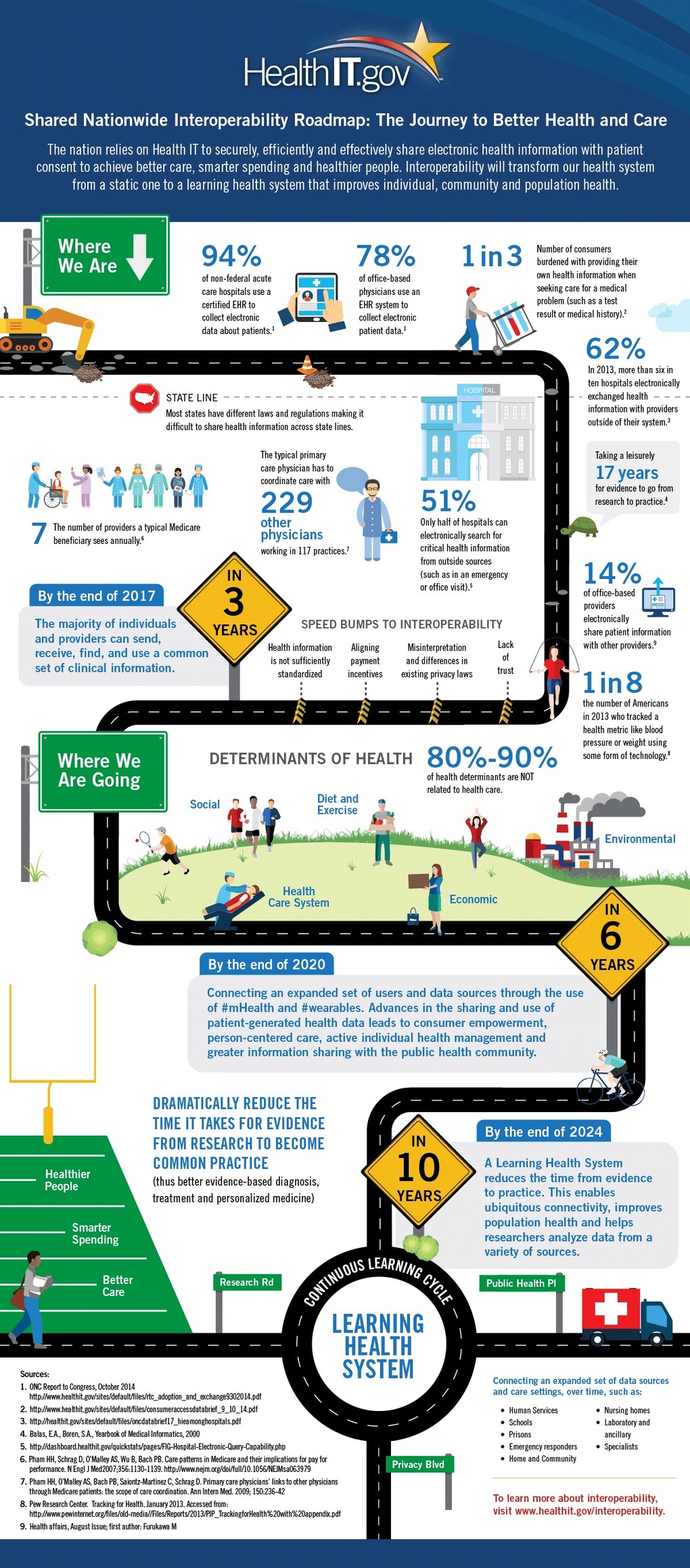 Original post on HealthIT.gov.
Download the "Shared Nationwide InteroperabilityInteroperability refers to the ability of two or more systems or components to exchange information and to use the information that has been exchanged. Roadmap: The Journey to Better Health and Care" Infographic from the HealthIT.gov newsroom, published by the ONCOffice of the National Coordinator for Health Information Technology (ONC) – Located within the Office of the Secretary for the U.S. Department of Health and Human Services (HHS), the Office of the National Coordinator (ONC) coordinates nationwide ....
It may take some time and deduction, but this new infographic from the ONC really offers some great facts, such as:
"The typical primary care physician has to coordinate with 229 other physicians working in 117 practices."
…easy to see why a coordinated approach to interoperability and care coordination is the preferred method in healthcare!